Last Updated on February 7, 2023 by Admin
Dharmaj Technologies Recruitment 2023 | Technical Asst | Diploma / ITI |
---
Company Name :- 

Dharmaj Technologies
Dharmaj Technologies Recruitment 
Dharmaj Technologies develops & manufactures the essential technologies entailed for key stages of diamond processing; covering the all aspects of Diamond Pre-Polishing.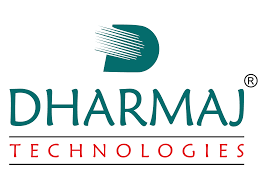 Dharmaj Technologies has been utilizing the latest technological advances to enhance its capabilities in all diamond processing technologies it offers. The infrastructure ensures production of superior quality equipments with added value. Our commitment goes well beyond designing, manufacturing and installing products- We support our customers as a partner.
Position :- Technical Asst
Qualification :- ITI or Diploma (Electrical /Electronics )
Experience :- Freshers 
Job Location :– Surat
Salary :- Not Disclosed 
1-Hands on experience on Electronics Testing Tools.

2-Basic Experience required on component Soldering and Desoldering.

3-Worked on Wire Soldering.

4-Sound knowledge of Resistor Color Code.

5-Should be able to use multimeter, current meter.

6-Should have experience in surface mounted electronic components like resistor, capacitor, IC etc.

7. Ability to complete the tasks within standard times with minimum supervision. 
Apply :- Interested candidate can also send their CV's on mail address : hr@dharmaj.in
Apply Link & More details :– Click here
Disclaimer :- This material or information has been placed on our website for the convenience of our visitors. We does not guarantee or give any kind of assurance or authentication for the above said job posting. Candidates are requested to verify on their own.
DO Not Pay Any Charges For The Jobs.