Last Updated on August 29, 2022 by Admin
Rajshree Polyfil Limited Campus Placement 2022 | Trainee | ITI Pass | Freshers | August 2022 |
---
Company Name :- Rajshree Polyfil Limited
Rajashree Polyfil Limited is a Public incorporated on 24 October 1988. It is classified as Non-govt company and is registered at Registrar of Companies, Ahmedabad. Its authorized share capital is Rs. 20,000,000 and its paid up capital is Rs. 800,000. It is inolved in Spinning, weaving and finishing of textiles.
Rajshree Polyfil Limited Campus Placement 2022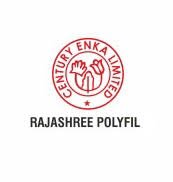 Rajashree Polyfil Limited's Corporate Identification Number is (CIN) U17119GJ1988PLC011426 and its registration number is 11426.Its Email address is and its registered address is INDIAN RAYON'S COMPOUNDJUNAGADH-VERAVAL ROAD VERAVAL JUNAGADH Junagadh GJ 362266 IN
Join Us
Whatsapp Group (ITI / Diploma)
Whatsapp Group (Engineering)
Whatsapp Group (10th/12th /Graduation)
Telegram Group
Facebook Group
Position :- Trainee
Qualification: – ITI in Mechanic Diesel Engine, Electrician, Wireman, AOCP, IMCP, Fitter
Experience: – Freshers
Salary: – Not Disclosed by Recruiter
Job Location: – Gujarat
Campus Interview Details: – 
Date: – 30 August 2022

Time

: –

 10:00 AM

Venue

: –

 Industrial Training Institute & Skill Certification Centre , Rajpipla At . Jitnagar , Nr . Vadia Jakat Naka Rajpipla , Dist.Narmada, Gujarat
For More Details: – Click Here
Note: – All the jobs information has been placed on our website for the convenience of our visitors.While All Efforts Have Been Made To Make The Information Available On This Website As Authentic As Possible. Please Take Any Decision Only After Confirming All The Information Stated In This Website Because All The Information Is Put On The Basis Of Internet Researches And This Blog Does Not Claim Any Information To Be False Or Correct. Therefore, Later The Owner Of This Website Will Not Be Responsible In Any Way.Owner Of This Website Will Not Be Responsible In Any.