Last Updated on March 19, 2022 by Admin
Rishi FIBC Solution Pvt Ltd Campus Interview 2022 for Diploma & Graduate  | March 2022 |
---
Company Name :- Rishi FIBC Solution Pvt Ltd
Rishi FIBC Solutions Pvt Ltd. provides fully Integrated World Class Facility for FIBC, Woven & LDPE container liners, flexitanks,  Silo bags, Specialty barrier films, BOPP bags and more .Our integrated facility allows us to create highly customized solutions to meet your needs. We presently serve more than 42 countries in the world.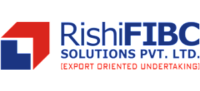 Our manufacturing facility has the capabilities to produce huge quantities of industrial FIBCs as per customer requirements. We produce 10 million FIBC, 500,000 Container Liners, 300,000 Flexitanks, 50,000 Silo bags per annul. We ensure precision and reliability in our products.
No of Posts :- 25
Graduate- 15 Posts

Diploma Post- 10 Posts
Qualification :-
GRADUATE ( BA , B.COM , BE , B.SC , BBA , BCA etc  

Any Diploma ( Mechanical , Electrical etc.  
Gender:- Only Male Candidates Eligible
Salary :- 
Diploma Salary- Rs. 12000/-  Per Month

Graduate Salary- Rs. 13000/- Per Month
Campus Interview Details :-
Date :- 23 March 2022
Time :- 9 :30. AM
Venue :- Govt.ITI Padra ( Mahuvad )
For More Details :- Click here
Note :- All the jobs information has been placed on our website for the convenience of our visitors.While All Efforts Have Been Made To Make The Information Available On This Website As Authentic As Possible. Please Take Any Decision Only After Confirming All The Information Stated In This Website Because All The Information Is Put On The Basis Of Internet Researches And This Blog Does Not Claim Any Information To Be False Or Correct. Therefore, Later The Owner Of This Website Will Not Be Responsible In Any Way.