Last Updated on July 19, 2022 by Admin
Sankalp Engineering & Services Recruitment 2022 | Industrial Engineer | Diploma/ B.tech | July 2022 |
---
Company Name : Sankalp Engineering & Services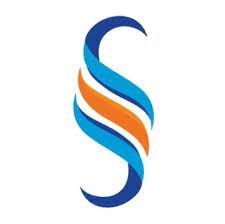 Sankalp Engineering & Services Recruitment 2022
Since 1996, We are focused in production of Oil Field Components primarily OCTG, Well Heads, drilling and down hole products. Our Facility is equipped with Integrated Forge shop, Machine shop with advanced machines, Heat Treatment and In House Testing Facility and its an ONE STOP SOLUTION FOR OIL FIELD COMPONENTS. Our products are well established across all the continents.
Join Us
Whatsapp Group (ITI / Diploma)
Whatsapp Group (Engineering)
Whatsapp Group (10th/12th /Graduation)
Telegram Group
Facebook Group
Position : Industrial Engineer
Qualification : Diploma/B.Tech/B.E. in Mechanical
Experience : 3 – 5 Years
Job location : Pune(Shikrapur)
Salary : Rs.  4,00,000 – 5,00,000 P.A
Job description :- 
Roles and Responsibilities:
Identify the Cost reduction & Cycle-time reduction projects in Forgings, Machining, Phosphating & Paint shop, and Heat Treatments shop.

Responsible for Cost Reduction projects: Planning & Preparation, Procurement Planning, Resources Planning, Cost Planning & Time Scheduling.

Successfully taken ownership of complete Industrial Engineering projects: successful project delivery including full implementation of detailed project plan from initiation to deployment for one major or several minor initiatives simultaneously.

Scope, schedule, cost, integration, procurement, risk, and communication management in new development parts.

Visit to supplier/vendor site for discussion of Finalization of Scope of work, MOM preparation for new development projects.

Co-ordination with all concern for achievement of industrial project targets.

Validation of current running parts, process & projects and accordingly give feedback/inputs to top management for major scope of improvement to improve delivery & quality.

Identification and assessment of suppliers & vendors for Forgings, Heat Treatment, Cutting, Machine shop, Paint shop etc.

Responsible for cost per component calculation and estimated cycle time calculation for new product development.

Responsible for OEE and Utilization Calculation of Machine Shop and plan activities related to OEE Improvement and capacity improvement of running line.

Process Improvement through reducing/eliminating non-value-added activities through Process Analysis.

Time, Method study, Line balancing and Establishment of Work Standards, Production norms.

Responsible to submit details of cost saving projects to commercial dept and take approval from Commercial head. PR and PO creation in SAP. Hands on experience in commercial negotiation
Apply Link : Click here
Disclaimer :- This material or information has been placed on our website for the convenience of our visitors. We does not guarantee or give any kind of assurance or authentication for the above said job posting. Candidates are requested to verify on their own.
DO Not Pay Any Charges For The Jobs.