Last Updated on March 14, 2022 by Admin
Modi-Senator (India) Pvt. Ltd.  Recruitment 2022 |  Supervisor – Mould Maintenance  |  ITI/ Diploma |
---
Company Name :- Modi-Senator (India) Pvt. Ltd. 
Modi-Senator (India) Pvt. Ltd. is dedicated to bringing world class writing instruments to India. The Company is a joint venture between one of India's oldest industrial conglomerates. The Modi Group-and Senator GmbH & Co. KGaA, of Germany, one of the world's largest writing instrument manufacturers. Together they bring to the Indian market products that dominate markets in over 100 countries including Germany, USA, France, Great Britain, Poland, Benelux and Russia.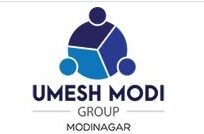 The Modi-Senator range comprises: Superior Quality Plastic Ball Pens Metallic Pens Premium Pens Highlighters Mugs Modi-Senator can customize their products to suit advertising requirements of corporate. Logos, messages, graphics can be reproduced, using state-of-the-art Italian printing machines to meet specific requirements. Modi-Senator operates only through an ever growing All India network of dealers and distributors who market the products directly to companies.
Position :-   Supervisor – Mould Maintenance 
Qualification :-  ITI/Diploma
Experience :- 4 – 9 years
Job Location :- Noida
Salary :- Rs. 2,00,000 – 3,00,000 P.A.
 Job Description :-
Must have Plastic Injection Moulding background.

Having good knowledge in Injection Moulding Operating.
Apply Link  :- Click here
Official website :- Click here
Disclaimer :- This material or information has been placed on our website for the convenience of our visitors. We does not guarantee or give any kind of assurance or authentication for the above said job posting. Candidates are requested to verify on their own.