Last Updated on July 28, 2022 by Admin
Thermovac Aerospace Pvt. Ltd. Recruitment 2022 | Production Engineer / PPC Engineer / Project Engineer| Diploma/B.tech|
---
Company Name : 

Thermovac Aerospace Pvt. Ltd.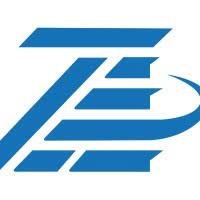 Thermovac Aerospace Pvt. Ltd., is a manufacturer of Thermal Products (Cold Plate, Heat Exchangers, Chassis, etc…) for Aviation, Defense & railway sectors. For more details kindly check our 
Position : Production Engineer / PPC Engineer / Project Engineer
Qualification :
Diploma in Mechanical, Engineering,

B.Tech/B.E./ M.Tech in Automobile, Production/Industrial, Aviation, Mechanical
Experience : 2 – 5 Years
Job location : Tumkur, Nelamangala, Bangalore/Bengaluru
Salary :  3,00,000 – 5,00,000 P.A
Job description :-
Key Responsibilities:
General and Task Management

Identify manufacturing needs for new products in development

Design new systems and processes and provide facilities & methods to ensure the cost effective integration of new products or for the improvement of existing ones into manufacturing operations

Ensure all product and system requirements are taken into account from the initial product conception to the finished result

Assist with shop floor layout and cell designs

Design fixtures and tooling for assembly tasks

Generating production documentation such as assembly instructions

Reduce variability in manufacturing by providing standard work methods and work instructions

Ensure product and process quality meets specifications required

Support the tender process for equipment to ensure the best quality for best price

Oversee installation of machinery and equipment

Maintain statistical and financial records

Improve manufacturing efficiency by analysing and planning work flow, space requirements and equipment layout

Remove waste from the processes

Organise plant start-up and shut-down schedules to ensure minimum loss of production time

Plan and organise maintenance

Respond to breakdowns

Report down time and possible trends

Support and lead continuous improvement, problem solving and process improvement activities

Carry out FMEAs, (Failure Mode Effects Analysis) process documentation and implement improvements

Poka Yoke (error proofing) where possible to prevent errors

Investigate production and process issues providing technical support and training
Apply Link – Click here 
Company website  – Click here 
Disclaimer :- This material or information has been placed on our website for the convenience of our visitors. We does not guarantee or give any kind of assurance or authentication for the above said job posting. Candidates are requested to verify on their own.
DO Not Pay Any Charges For The Jobs.