Last Updated on July 4, 2022 by Admin
Kirloskar Care Campus Placement 2022 |

Fresher |

Trainee | ITI Pass | July 2022 |
---
Company Name :- Kirloskar Care
Kirloskar Care Campus Placement
IRLOSKAR CARE Service network has over 425 dedicated Service outlets with over 6000 Service Engineers across the nation serving our customers 24 X7.We have the widest Service network when it comes to providing Support to KIRLOSKAR Green Gensets & Kirloskar Engines. State of the art real time Dealer Management Software is installed across all our outlets and all KIRLOSKAR CARE dealers are connected at all the time for for efficient and effective Service and Spare Parts management.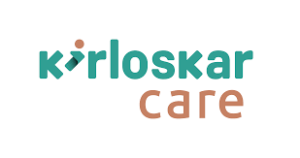 A dedicated 24 X 7 – KIRLOSKAR CARE Help desk caters to our esteemed customers who want to contact us for any kind of their requirements. KIRLOSKAR CARE centre closely monitors the Service delivered through an established NPS system.
 Position :- Trainee 
Qualification :- ITI – Diesel Mechanic, Electrician, Copa
Pass Out Years :- 2018 to 2022
Experience :- Fresher 
Salary :- Not disclosed
Job Location :- Gujrat 
Campus Interview Details :- 
Date :-  05 July 2022
Time :- 09:30 am
Venue :-  ITI Ankleshwar ,Room No 112 Mini Building Station Road Ankleshwar 
For More Details :- Click here
Note :- All the jobs information has been placed on our website for the convenience of our visitors.While All Efforts Have Been Made To Make The Information Available On This Website As Authentic As Possible. Please Take Any Decision Only After Confirming All The Information Stated In This Website Because All The Information Is Put On The Basis Of Internet Researches And This Blog Does Not Claim Any Information To Be False Or Correct. Therefore, Later The Owner Of This Website Will Not Be Responsible In Any Way.